This will be a brief cool case to get things going. I have a new one for this week but I was up all night dealing with the new case and it will take a little longer to type. - Carlos
This is a 43 y/o man with previous Hx of mild HTN. He had been told before he had a "big heart" but had no further specific w/up.
He came to see us with a dry cough, dyspnea on exertion (progressive) and orthopnea. No PND, no lower ext. edema.
His HTN has been worse and he is requiring 4 anti-HTN meds. He has been found to be "borderline diabetic" and a CxR showed again a "big heart" with large RV.
His exam revealed central exp. wheezing and elevated BP.
His spiro revealed moderate obstruction.
Here is his PA with the "big heart"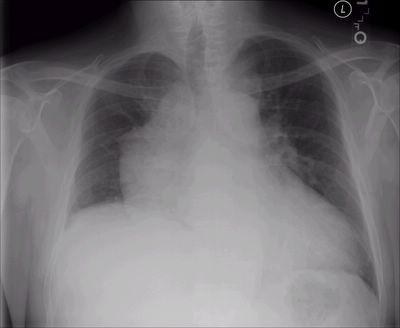 And lateral...
Here are some representative slices from the CT: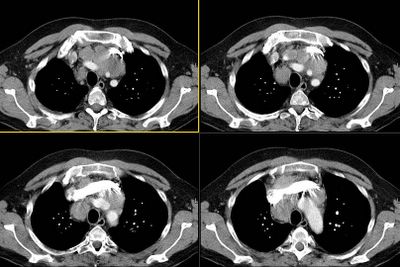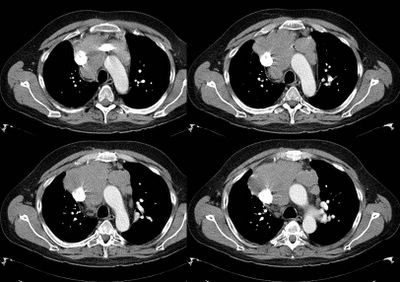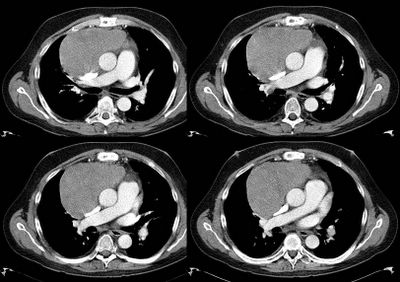 Differential Diagnosis?
BTW, he doesn't smoke. Any suggestions? (JJ, you know the case so don't give it away).