I posted this a while ago: this is the
77 y/o woman
, non-smoker but extensive second-hand smoke exposure with the pulmonary nodule found on pre-op eval for a TKR.
She has had her TKR and is doing very well. She returned today after her PET scan: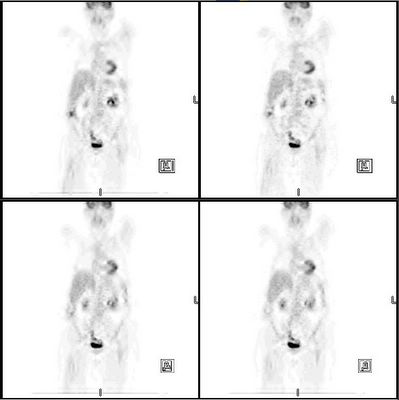 -------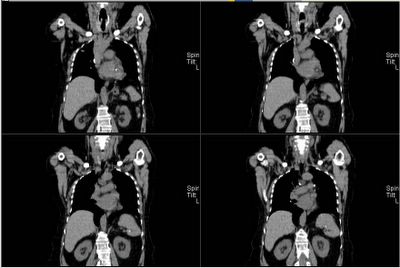 Her Pet was negative and she has had no other symptoms. Would you even bother to follow her up to see if the nodule calcifies or would you be happy with the negative PET?