I will post the first part of this new case today and some further info tomorrow. I am not trying to distract attention from Jennings' case but there are quite a few scans associated with this case.
This is a 62 y/o man with mild COPD (FEV1~75%) who was being worked up for mitral valve insufficiency. A CxR revealed the following abnormalities and he was referred to us: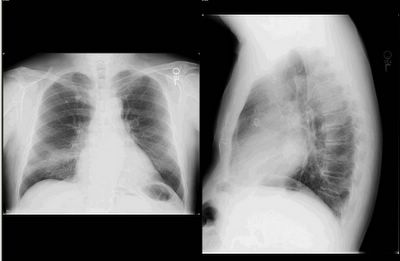 He had quit smoking in 1989 and on his first visit he had some symptoms of a respiratory tract infection (F/C and a productive cough). Those improved with ABTx but his CxR was still abnormal and a CT scan was performed: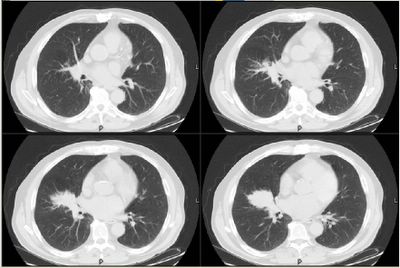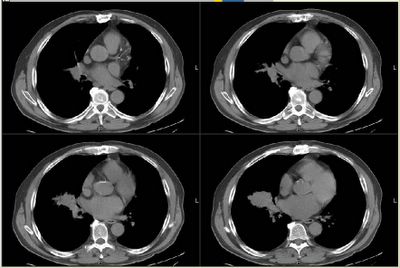 I bronch'ed him and other than an acute tracheobronchitis, he had widely patent airways and no endobronchial lesions. TBBx from the area were non-Dx.
Clinically he improved and he did not want anything more invasive at that time so we waited a couple months, added an ICS and ABTx and repeated a CT scan: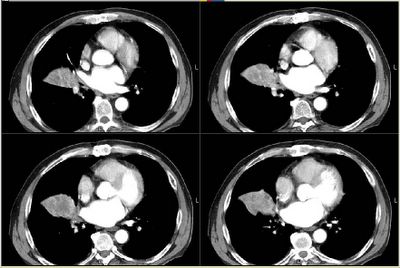 Since he was being evaluated for possible repair of his mitral valve, his CT surgeon asked us to re-bronch him. The tracheobronchitis was gone, airways were open and TBBx from the same area, BAL and washings were non-Dx.
What would you do next?