Jeff H made some excellent comments on the original post. We were also puzzled by the shape of the lesion and its radiographic characteristics and their inconsistence with a fairly unremarkable bronch (x2). His mitral insuf. is only mild and the rest of the vascular structures on CT scan were unremarkable.
Jeff H had suggested a PET. We were discussing the timing of a PEt and f/up with CT surgery when the patient came in through our ED this past Sunday with worsening dyspnea, cough (non-productive) and a fever to 104. This presentation is now only 20 days from that most recent CT scan on the previous post.
His CxR showed the following: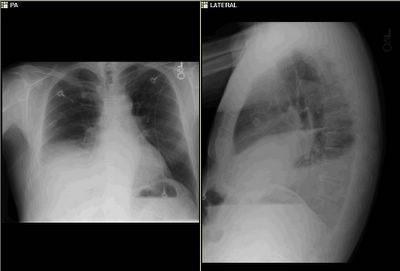 I performed a thoracentesis and the fluid was turbid yellow with a lot of sediment. LDH was ~ 9,000, protein 4.3, glucose <10 and there were 17.9K WBCs with 97% PMNs. Gram stain showed WBCs but no organisms.
His new CT scan looks like this: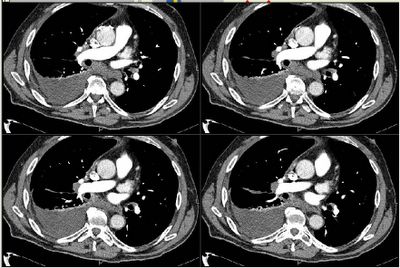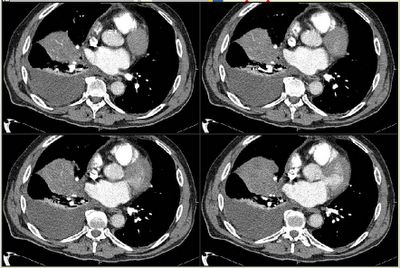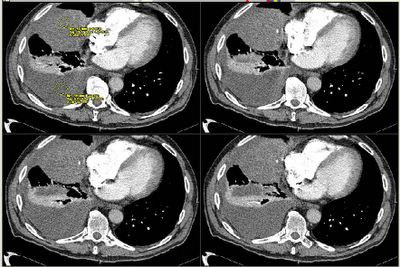 Now what?