I will make the history brief. An obese 70 y/o woman with a known adrenal adenoma presented with R flank pain with referred R shoulder pain, nausea and vomiting. She had the following CT scan: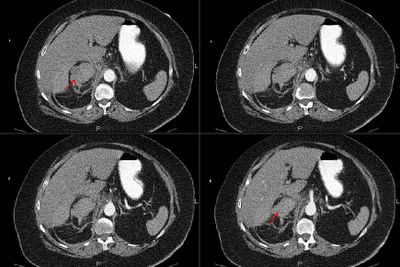 She was hospitalized and last night developed dyspnea and CP and the following CT images were obtained and we were consulted.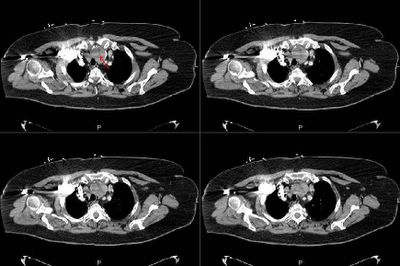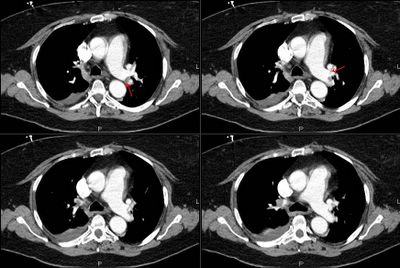 What are the highlighted findings and what would you do next?